Welcome to our new skin care salon in Beverly Hills Plaza in the Richmond's West End!  We offer a wide selection of facials, peeling, waxing, and other skin care services performed by a licensed Master Aesthetician.  With numerous care options available, we will create a customized plan to meet your specific needs.
We use a variety of high-quality skin care lines including DMK and KLAPP. Our skin care salon is the only one in Richmond, VA, offering the DMK botanical-based paramedical products. DMK's concept of Remove, Rebuild, Protect, and Maintain aims at matching a person's unique biochemistry with the appropriate skin therapy.
Remove – Dead skin cells create build-up that leads to the appearance of dry skin, fine lines, and skin discoloration. Enzymatic hydrolyzation helps remove the build-up and move new skin cells to the surface of the skin.
Rebuild – Repair the remaining living cells by providing protein, amino acids and nutrients and enabling the cells to live longer and healthier.
Protect – Defend the skin from the sun, free radicals, glycosylation and other environmental factors.
Maintain – Enable the skin to function optimally with appropriate home skin care.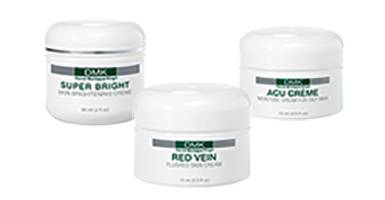 Facial Skin Care Options
| | | |
| --- | --- | --- |
| Facial | Skin analysis, deep cleaning, exfoliation, hydration, lifting, acne treatment, hyper pigmentation treatment, anti -aging therapy, relaxation, enzyme therapy | from $60 |
| Teen facial | | from $50 |
| Back facial | | $80 |
| Dermaplaning | A treatment that removes the top layer of dead skin from the epidermis and removes fine facial hair (add to facial) | from $20 |
| Arms | | $40 |
| Peels | | from $70 |
Waxing
| | |
| --- | --- |
| Full face | $30 |
| Full face with eyebrows | $40 |
| Upper lip | $6 |
| Chin | $10 |
| Cheeks | $12 |
| Eyebrows | $12 |
| Neck | $12 |
| Upper legs | $30 |
| Lower legs | $40 |
| Full legs | $60 |
| Feet | $7 |