Welcome to our new skin care clinic in Wellness Village in the Henrico's West End!  We offer a wide selection of facials, peeling, waxing, and other skin care services performed by a licensed Master Aesthetician.  Our clinic specializes in age management and various skin care conditions such as acne, rosacea, scarring, and pigmentation.
What differentiates us from other skin care clinics?
We are an ethical, holistic, and individual-oriented small private clinic that strives for the best results via a variety of the latest skin care techniques and products.  Every client is given clear, honest advice and no sales pitch.  With numerous care options available, we will create a customized plan to meet your specific needs.
Our skin care salon is the only one in Richmond, VA, offering the DMK botanical-based paramedical products.  DMK's concept of Remove, Rebuild, Protect, and Maintain aims at matching a person's unique biochemistry with the appropriate skin therapy.
Remove – Dead skin cells create build-up that leads to the appearance of dry skin, fine lines, and skin discoloration. Enzymatic hydrolyzation helps remove the build-up and move new skin cells to the surface of the skin.
Rebuild – Repair the remaining living cells by providing protein, amino acids and nutrients and enabling the cells to live longer and healthier.
Protect – Defend the skin from the sun, free radicals, glycosylation and other environmental factors.
Maintain – Enable the skin to function optimally with appropriate home skin care.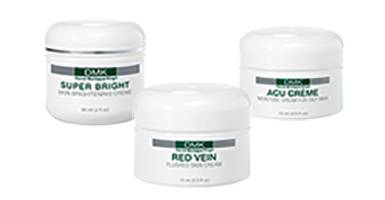 Skin Care Options
| | | |
| --- | --- | --- |
| Facial | Skin analysis, deep cleaning, exfoliation, hydration, lifting, acne treatment, hyper pigmentation treatment, anti -aging therapy, relaxation, enzyme therapy | from $60 |
| Teen facial | | from $50 |
| Back facial | | $80 |
| DMK Medi Pedi | Removes corns, calluses, verrucas, cracked skin on heels, dead skin |  $60 |
| Dermaplaning facial | A treatment that removes the top layer of dead skin from the epidermis and removes fine facial hair (add to facial) | from $20 |
| Arms | | $40 |
| Peels | | from $70 |
Waxing
| | |
| --- | --- |
| Full face | $30 |
| Full face with eyebrows | $40 |
| Upper lip | $6 |
| Chin | $10 |
| Cheeks | $12 |
| Eyebrows | $12 |
| Neck | $12 |
| Upper legs | $30 |
| Lower legs | $40 |
| Full legs | $60 |
| Feet | $7 |